Spring is a wonderful time of year to travel. Throughout the world you have a pick of hitting the slopes or lounging beachside. A few of my fellow travel bloggers and I have shared our favorite destinations to travel during the season of new beginnings. So whether you're looking for trips near or far, warm or winter weather, there is something for everyone to enjoy!
Istanbul, Turkey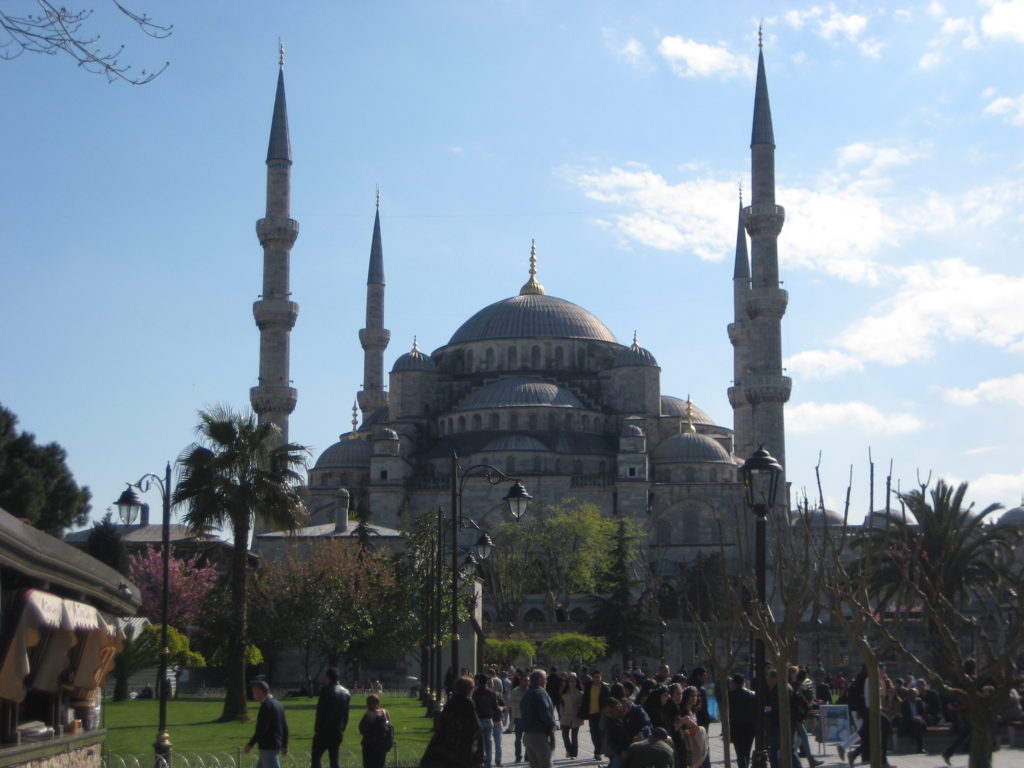 The beautiful city of Istanbul lies on two continents, Asia and Europe which gives it an air of mysticism and a unique mix of western and eastern cultures. During my visit in spring 2013 I stayed in the old city of Istanbul, otherwise known as Sultanahmet. This is the most convenient place to stay to explore the grandness of the Hagia Sofia and Blue Mosque, tour the awe-inspiring underground Basilica Cistern, bask in the beauty of tulip filled gardens at Gülhane Park, eat traditional Turkish food (hello kebabs and baklava!) and even hear the soothing (though) bright and early call to morning prayer. And, of course for those who like shopping the Grand Bazaar is a must visit. While it can be an overwhelming shopping experience, with 61 covered streets and over 4,000 shops, you can find anything from decorative lamps and rugs to fine quality leather goods and jewelry. If it isn't already, add this city to your bucket list!
Golie – @gofarsee
San Miguel De Allende, México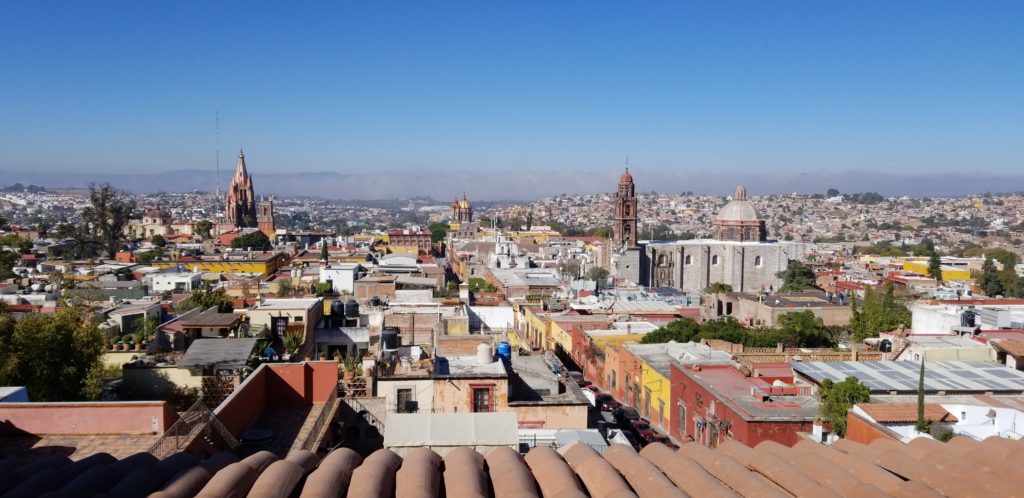 Our favorite spring location is San Miguel De Allende in Mexico. Also known as the Heart of Mexico and recently listed as a UNESCO World Heritage Site, SMA is one of the most beautiful cities we have ever visited. With cobblestone streets, colorful and colonial architecture, art galleries til the end, and the most delicious Mexican food you will ever taste, San Miguel is the ultimate spring destination. So much so, we decided to get married here! It actually was recently voted as one of the best city in the world by Travel+Leisure. It is so different to the Cabo's and Cancun's of Mexico (which are beautiful), but San Miguel is so uniquely special and will always have a place in my heart.
Jenn, WhoNeedsmaps.com  – @whoneedsmaps
Batroun, Lebanon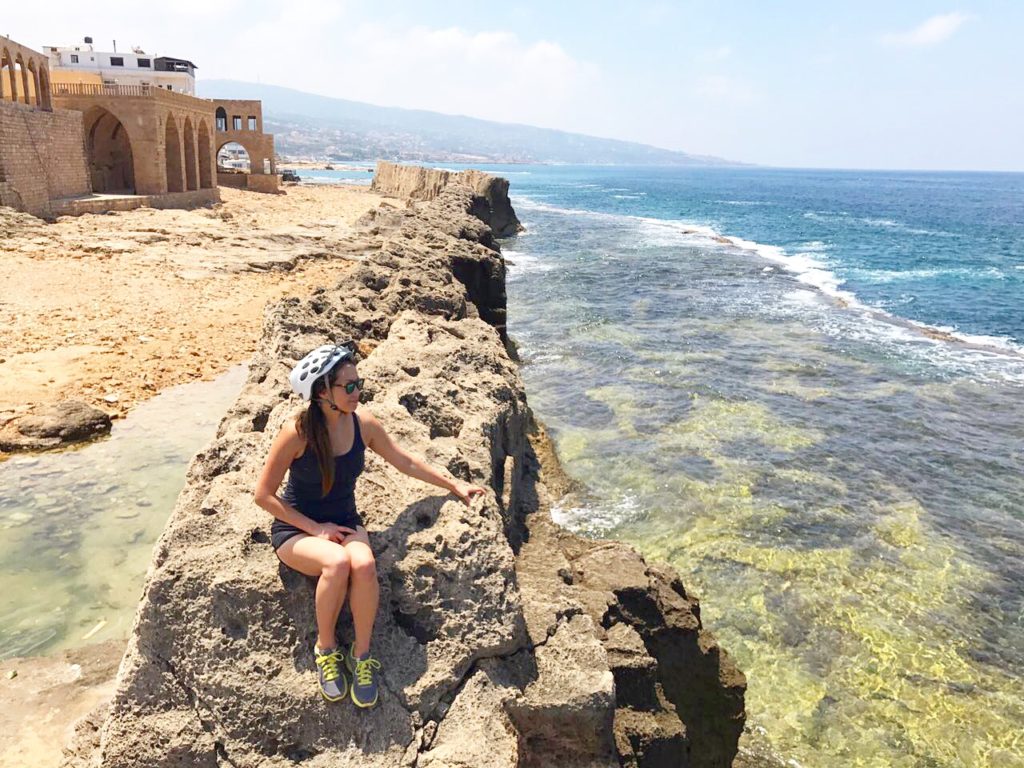 Batroûn is a hippie beach town in northern Lebanon that many travelers overlook. While I did enjoy my explorations in the culinary capital and vibrant vibes of Beirut, the nostalgic Jeita Grotto Caves, the cable car up to Harissa and the stunning views of Byblos at sunset, Batroûn was the town that stole a piece of my heart.
Just an hour drive north from Beirut, Batroûn is one of the oldest cities in the world with sites from the earliest civilizations still available to visit. Most of all, it's a place to post for 3-5 days days, explore outdoor adventures and relax. I suggest taking biking or walking tour with Routes Bike Tours for a half day exploration to the Old Phoenician Walls, explore the diverse Diaspora Quarter and the scenic port. Rent or hire a taxi to tour through the mountains of Batroûn where you pass through historic Christian and Catholic churches.
Batroûn is also the birthplace of Colonel Brewery, the most popular Micro-Brewery in all of Lebanon. It has it's own private beach bar and restaurant where one can eat fresh, delicious local food throughout the day. They rent surfboards, paddle boards, scuba gear, kayaks and is the best place to meet friendly locals and international travelers. Some nights, they even have live bands playing and yoga classes on weekends.
It is also the safest area to visit; with liberal-minded people, most walk around in bikinis and board shorts. With surf, sand, yoga, hikes, outdoor adventures, wineries, and friendly folks, what else could you ask for in the perfect Spring Vacation?
Jacki, BohemianVagabond.com – @JackiUeng 
Seville, Spain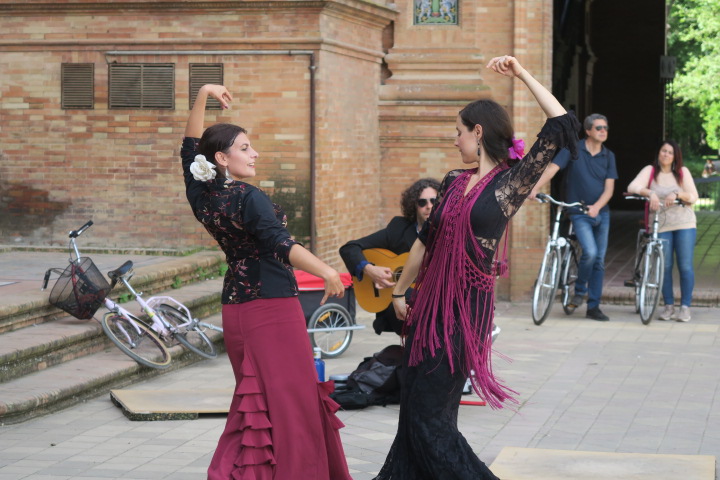 Spring in Sevilla, Spain is the perfect time for a visit because there are two prominent spring festivals, Semana Santa and Feria, held there annually. On the week leading up to Easter Sunday also known as Holy Week, brotherhoods from over 100 churches in Seville walk in processions day and night for Semana Santa. These brotherhoods carry floats with depictions of the life, death, and resurrection of Jesus Christ and the Virgin Mary.  For those who are religious, this is quite a serious event, but you do not have to be Catholic or religious at all to enjoy the beauty of these floats and the festivities that ensue throughout Spain. Just a couple weeks later, Sevilla celebrates Feria, a Spring fair, which is a weeklong festival of dancing, food, and drinks. What was once a livestock market, Feria is now an event where Sevillanos build casetas, decorated marquee tents, and connect with their community. 
Jen, WorldOnaWhim.com – @Worldonawhimblog 
Blue Ridge, Virginia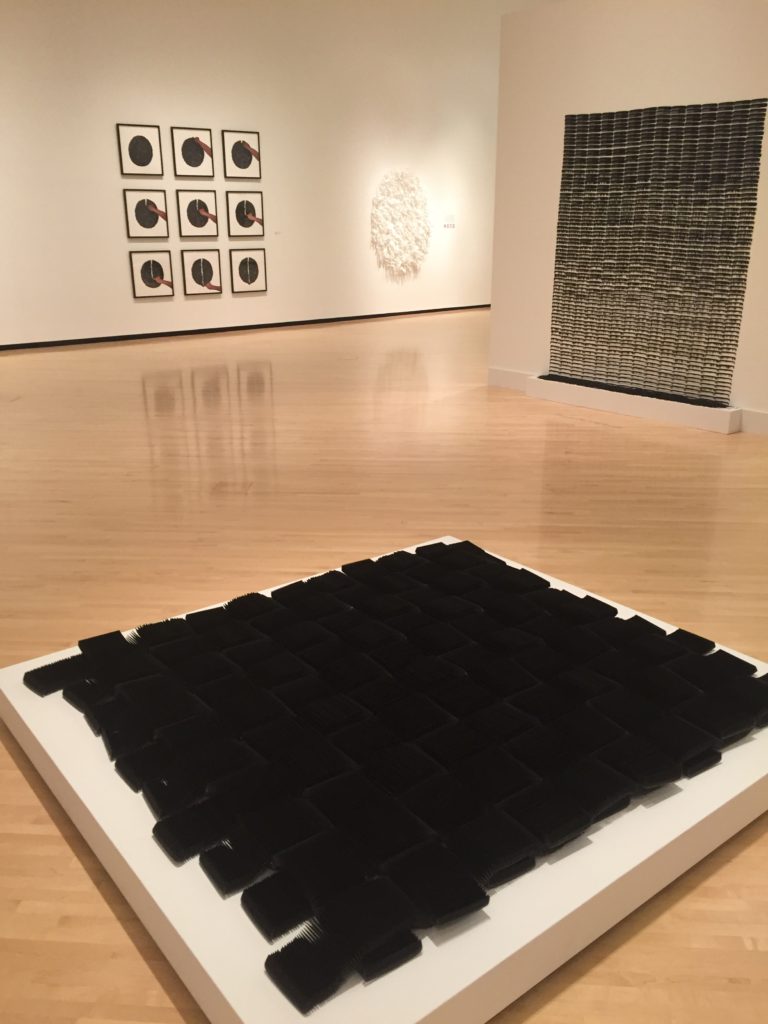 Roanoke might not sound like a spring travel destination to many but it is a city with much to offer. There are quite a few alpaca farms here and you can visit Pacabella Farms or Smith Mountain Lake Farm to see them. Also stop at Boone's Country Store for Amish products, and The Roanoke Star and Overlook for the quintessential tourist experience. Museum lovers should definitely visit Taubman Museum of Art and craft brew lovers will enjoy Chaos Mountain Brewing. Brunch at Hotel Roanoke's Regency Room is recommended as is breakfast at Scratch Biscuit Company – their biscuits are made from scratch but they are anything but the usual. Billy's on Market St. is a fabulous lunch location. Homestead Creamery is another, where the ice creams will surely be the high point of your visit. The River and Rail is great for dinner, an intimate bistro space with stylish interiors and a menu to impress!
Ruksanah, TravelerandTourist.com – @ruksanah
Tehran & Isfahan, Iran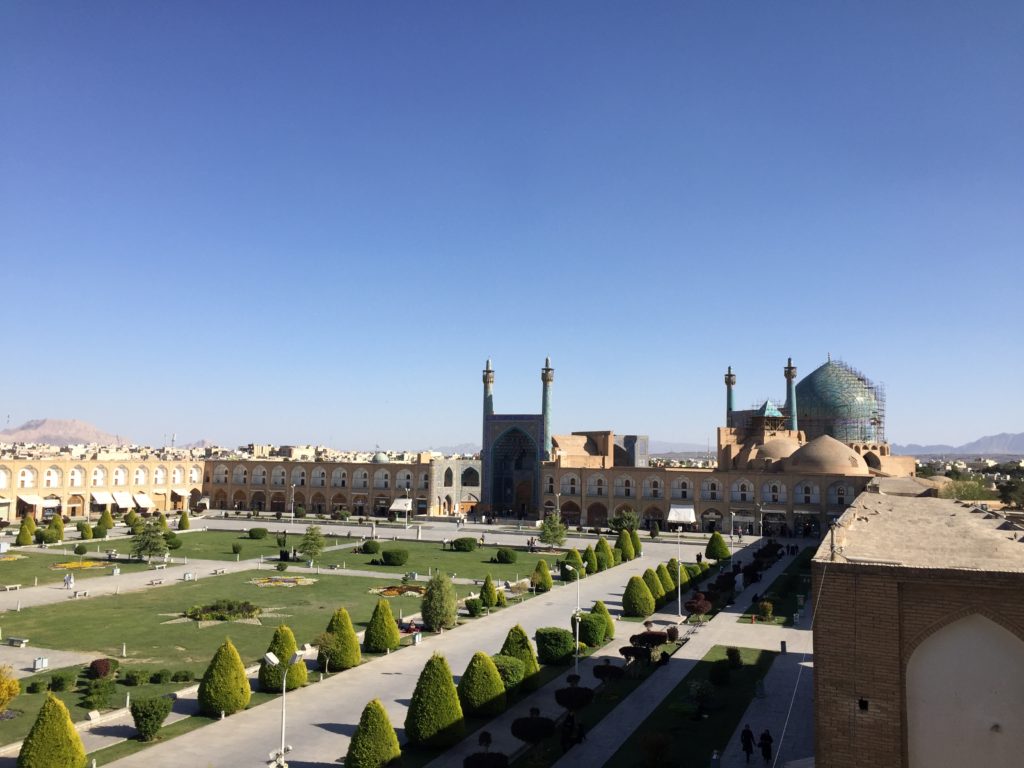 The Iranian calendar is synced with the seasons so the spring equinox is the marker of the new year and the numerous festivities surrounding this time of year makes it one of the best times to visit Iran. People unfamiliar with the country may be surprised that there are more than deserts in this middle eastern land. If you're staying in Tehran you can take a short drive to the Alborz mountains and go skiing, or head further south to the resort island of Kish on the Persian Gulf. While visiting the motherland a few years ago, I decided to enjoy Tehran while it was not filled with as much traffic; I visited the beautiful mountain nestled neighborhood of Darband, and checked out newly constructed high end malls. There was much to enjoy in the busy metropolitan city of Tehran, but I also really enjoyed the slower pace of our road trip to Isfahan. Particularly, the Nagsh-e Jahan Square at the city center. The Unesco heritage site has a lot of sightseeing to offer from the Imperial Bazaar, Lotfollah Mosque, Ali Qapu palace and its music hall it is no wonder centuries ago Isfahan was the capital of Iran. Yes, it is mandatory for all women to wear a headscarf while in public places, but don't let this be a deterrent; the culture is amazing, the people are so kind and welcoming to tourists, the food is incredible and the sightseeing is nothing short of majestic.
Golie – @gofarsee